Five weeks since the last [downward] adjustment of pump prices, Sierra Leone is still struggling to maintain steady supply of petroleum products.
In the last few days, long queues have resurfaced at fuel stations in parts of the country, sparking fears of a possible hike in prices again.
It had been a roller coaster ride for the country in the last eight months, as recurrent shortage of petroleum products saw pump prices rose dramatically, making life for ordinary Sierra Leoneans unbearable. Many businesses were forced to shut down due to the consequent rise in cost of doing business.
While the crisis started as far back as in 2020, due to Covid-19, much of the blame of the current situation has been attributed to the Russia-Ukraine crisis that commenced in January. It got worst between March and August, when the pump prices went up three times, topping Le22 per liter, before dropping to Le18 currently.
In the southern Pujehun district, owners of businesses that survived the six-month crisis are worried about their future.
"I cannot afford the high cost of doing business and I am not making profit from the things I am selling," laments Bintu Swaray.
Before now, Pujehun was already among the most neglected parts of Sierra Leone, held back by lack of infrastructure and basic amenities.
For a district with a population of over 400,000, according to provisional data from the 2021 Mid-Term Population and Housing Census, it has only three gas stations, as confirmed by the Petroleum Regulatory Agency (PRA). These stations, located in the district headquarters town of Pujehun, Sahn Malen and Zimmi, can sometimes go for days without fuel, due to delayed supply. This has helped established a thriving Black Market, which capitalized on the crisis amid reports of hoarding. That greatly affected livelihoods through its impact on the transport sector.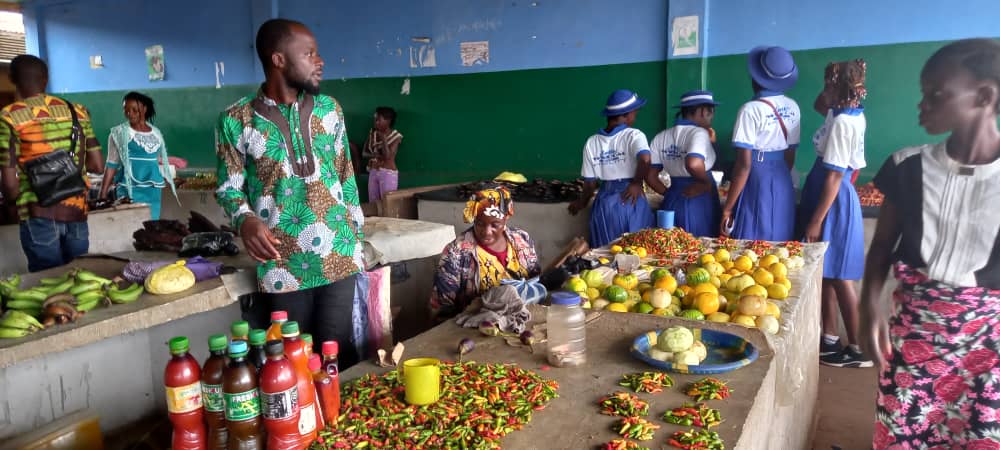 Prior to the crisis, passengers paid Le25, 000 (NLe25) as fare between the Pujehun Township and the regional commercial city of Bo. The cost later tripled, for a journey of 42 miles, to at least Le100, 000 (Le100).
Despite the reduction in pump prices last month, fares has largely remained unchanged, despite official adjustments.
Bintu, who lives in Yoni, a community that lies about one-and-a-half miles from Pujehun Town, deals in food stuff like rice, onions, fish and salt. She travels daily between her village and Pujehun Town to sell, and she spends Le15 for a one-way fare, up from Le10. The 56-year-old widow, who is also the Assistant Chairlady of the Traders Union in the district, says this is the "worst" time for her business in 15 years.
When business was good, Bintu regularly traveled to Bo to buy goods. She now buys her stuff through commercial drivers, because she says she can't afford to pay her fare and have enough left to buy goods. But this hasn't helped her either, as the drivers often don't buy her preferred goods and she regularly runs into losses.
Bintu is struggling to take care of her family of five children amid the persistent economic crisis. And she blames it on the government.
"This is not what we voted for. It is beyond our imagination. We are not happy with the kind of hardship we are seeing. It takes only the grace of God now to survive because our politicians are not doing much to solve the problem," she tells ManoReporters.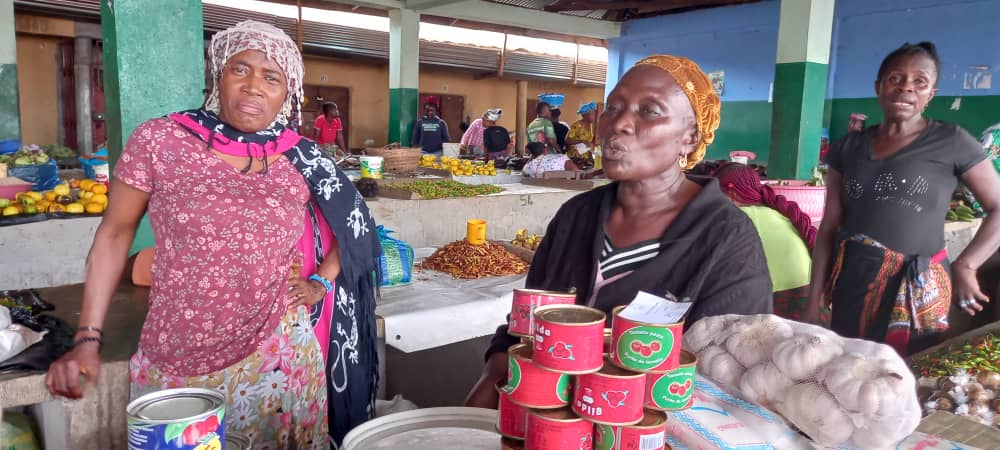 At the height of the fuel crisis, the cost of a liter of fuel in Pujehun was perhaps the highest in the whole country. Osman Kallon, head of the Motor Drivers' Union in the district, says it's the first time in his lifetime that a liter of petrol cost Le60,000 ($6.00).
Kallon says even though things were very difficult during the war years, they never had to go through such punishing experience.
"This should be a strong concern for the government and our law makers. It is completely abnormal and unacceptable, and we rely on them for our welfare. Most drivers and their families have suffered a lot during this fuel crisis. Many lost their jobs and as a result they couldn't feed their families," he says.
Kallon blames the Black Market for worsening the situation, and he wants the government to act on it.
"Black marketers now seem to be in control of fuel dealers, and this is not a good thing for a country that is governed by law and order. I think the authorities should step up to end this lawlessness because it has the tendency to paint a wrong image of the country," he says.
There is hardly any kind of business that's spared by the effect of this crisis.
Santigie Sesay, who also sells carpentry tools and building materials in Pujehun Town, is worried about the prospect of more businesses folding up.
"Business is already too slow. When the price of fuel had not gone up to L22,000, I used to sell more than Le10million a day, but now, it is a huge luck for you to make even Le2million in a day," he says.
Another concern for Santigie is the rising wholesale cost of the materials he deals in. He says every day they wake up to new prices, and that the importers keep telling them that government has increased tax on every item they bring into the country.
"There is need for the government to cut down on tax on goods and services, otherwise the majority of poor Sierra Leoneans who cannot afford the prices of basic commodities will continue to suffer," he warns.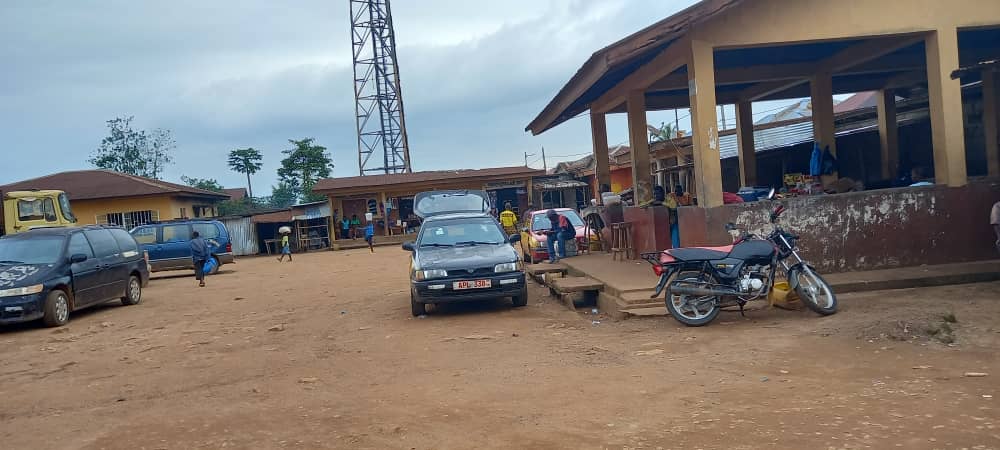 Like in the rest of Sierra Leone, commercial motor bike riding is a major means of employment for the youth. One of the effects of Okada riding, as it is called locally, is that it cuts down on crime rates in many communities. And local leaders fear a reverse of this trend as many of the riders are forced to leave the trade.
From high cost of the bikes to the increase in the prices of lubricants and fuel, riders say they are struggling to breakeven. This has made the sector less and less attractive, says Mohamed Sannoh, District Organizing Secretary of the Bike Riders Union. Sannoh tells ManoReporters that people now prefer to walk to their destinations.
"For most of our brothers who see bike riding as their only way of surviving, I am afraid that they will end up getting starved and some may likely go back to committing crimes. The government needs to look into this seriously and further engage oil marketing companies," he says.
PRA came under immense pressure over its alleged failure to act tough against hoarders. But the regulator's Southern Regional Manager, Aiah Albert Yarjah, says they were actively monitoring the situation and even took action against defaulters.
Fuel hoarding is a crime, according to Sierra Leone laws, punishable with fine and jail term. Yarjah says their monitoring activities helped minimize hoarding during the tough period between June and August.
"Fuel dealers or station owners who are caught hoarding petroleum products will have their stations closed, licenses revoked, [and they will] pay a fine of L50,000 ($5,000) or spend a year in jail. This is something they are aware of and it is non-negotiable," he says.
Reports indicate that several businesses were penalized during the crisis period.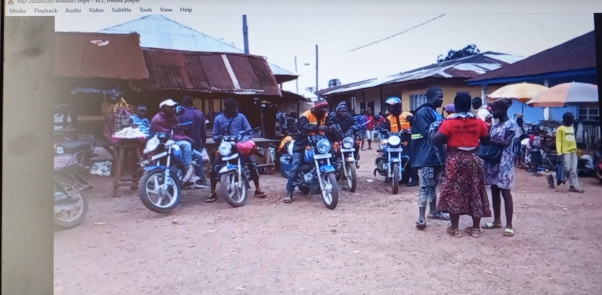 Yarjah says a taskforce comprising the Resident Minister, Regional Police and military chiefs, civil society and media was set up in all regions of the country to enforce compliance as part of measures by government to address the fuel scarcity.
The PRA Regional manager adds that plans are afoot with oil marketing companies to establish more pump stations in Pujehun to reduce the reliance on the Black Market.
In the meantime, with the unavailability of an immediate solution, the situation continues to have a ripple effect on development, as local councils struggle to meet their commitments due to drop in revenue as a result of non-payment of tax, says Saah Emmanuel Yambasu, Chief Administrator of Pujehun District Council.
"Naturally, people do not want to pay tax, they will give all sorts of excuses why they are not paying their tax, which is what is happening all over the country. It is not just peculiar to Pujehun District," says Mr Yambasu.