The new head of the Office of National Security (ONS) in Sierra Leone has indicated that his immediate priority is to ensure security in the upcoming general elections.
Abdulai Caulker made the assurance while being sworn into office on Thursday at a brief ceremony at State House in front of President Julius Maada Bio, according to a news release from the presidency.
Caulker was described as a veteran security expert who has worked with the ONS prior to his appointment to head the institution which coordinates the activities of all the security apparatus in the country.
He was deputy national coordinator before his appointment.
Caulker said at the brief ceremony held in the conference hall of State House that he intended to serve in the "distinguished position" by maintaining the "high standards" it had cultivated over the years.
Caulker also pledged to work with his colleague security authorities to justify the confidence reposed on him by his appointment and in the "best interest" of the country.
"As we move closer to elections year, we will always act promptly to create an enabling and peaceful environment. I want to assure Your Excellency that the security sector will behave honourably," Caulker was quoted.
President Bio said he was fully aware of the enormity of the task ahead of him, but he noted that the fact that the new ONS coordinator was not a stranger at the institution was a source of assurance.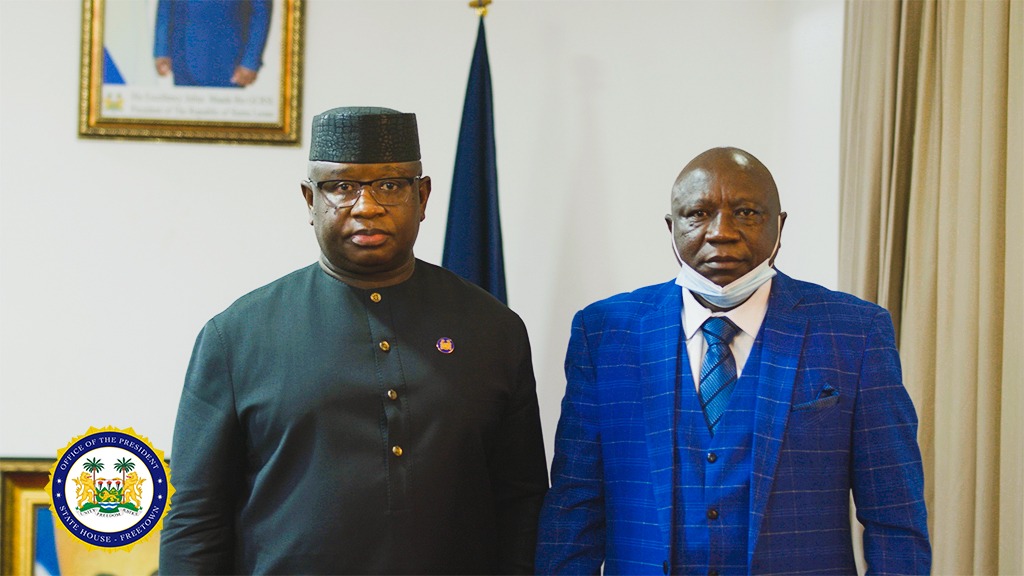 The president however urged Caulker to prepare as the country moved into electioneering year, urging him to work collaboratively with other sectors to provide the necessary peaceful environment across the country.
The ONS was established at the end of the Sierra Leone civil war in 2003 with the mandate of coordinating the national security and intelligence architecture of the country, with the aim of creating the enabling environment for the operation of all the security apparatus.
ONS serves as the secretariat of the National Security Council (NSC), which constitutes the highest level of authority in the security architecture of the country and which provides the coordination and oversight of the security sector.