The Economic Community of West African States (ECOWAS) has imposed tough sanctions on members of the military led transition government in Guinea.
Among nearly 50 officials sanctioned, 21 are top members of the CNRD [National Committee of the Rally for Development] junta, including its leader Col. Mamady Doumbouya himself. They also include army chief of Staff, Col. Sadiba Koulibaly and the head of the military police, Col. Balla Samoura, among several key military officers.
Also targeted by the sanctions are members of the civilian-led National Transitional Council, including its leader and de facto Speaker of Parliament, Dr. Dansa Kourouma, as well as recently appointed Prime Minister, Bernard Gamou, Justice Minister Alphonse Charles Wright and other top civilian officials of the government.
The decision was announced after an Extraordinary Summit by West African leaders in New York on Thursday, September 22, a statement from the ECOWAS Commission says.
The sanctions range from travel ban to asset freeze.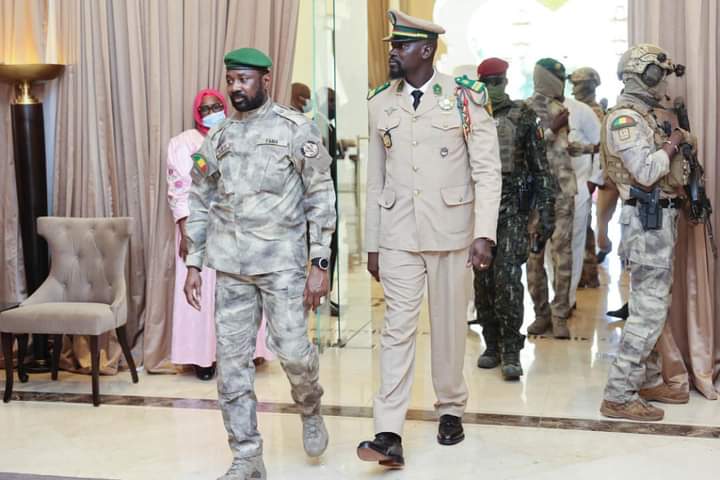 The ECOWAS leaders in a communique says the move is the beginning of a gradual process of sanctioning people linked to the government, in an effort to force junta-led administration to fast track the transition process to civilian rule.  
Guinea plunged into this current crisis on September 5, 2021, when Doumbouya ousted former President Alpha Conde.
The decision by ECOWAS comes three weeks after a deadline by the leaders for the junta to come up with an acceptable timetable for transition to democratic rule.
The sanctions were announced as Doumbouya was in neighbouring Mali attending that country's Independence anniversary celebration. Mali too is under military rule, and it faces pressure to transfer power to civilian rule, as well as neighbouring Burkina Faso.
The ECOWAS statement on Thursday called on the African Union, the United Nations and other partner organisations to support the implementation of the sanctions while continuing their support of the West African nation in its process of political transition.