The West African fact-checking organization Dubawa on Thursday commenced a two-day digital media and fact-checking training for media and communication officials in Sierra Leone. The training ongoing at the Dorwaila Hotel in Reservation, Kenema Town, brings together about 50 journalists from various media institutions and spokespeople of the Sierra Leone Police from across the east and southern regions of the country.
Dubawa describes itself as an indigenous fact-checking, verification and media literacy platform, created to combat disinformation, misinformation and other forms of information disorder.
It came into existence as a project by the Nigeria based Center for Journalism Innovation and Development (CJID) and it is supported by some of the most influential newsrooms and civic organisations in the West Africa region. Its objective is to help amplify the culture of truth in public discourse, public policy, and journalistic practice.
Dubawa has presence in all five English speaking West African countries – Nigeria, Ghana, Sierra Leone, Liberia and The Gambia.
Nathan Gadugah, Editor of Dubawa Ghana, which oversees the Dubawa Sierra Leone chapter, said the objective of this training is to equip the beneficiaries with the necessary fact-checking skills so that they can be in a position to report accurately before, during and after the upcoming general elections slated for June 24.
"Now that Sierra Leone is approaching crucial elections, we believe that agents of disinformation are going to be very busy to employ tactics that will pollute the information ecosystem," he told ManoReporters, adding: "To prevent that, this is why Dubawa has moved proactively to train journalists so that they will counter any disinformation that may appear during that period."
The training, he added, was designed to share knowledge with the journalists on some of the tools they can use in verifying information.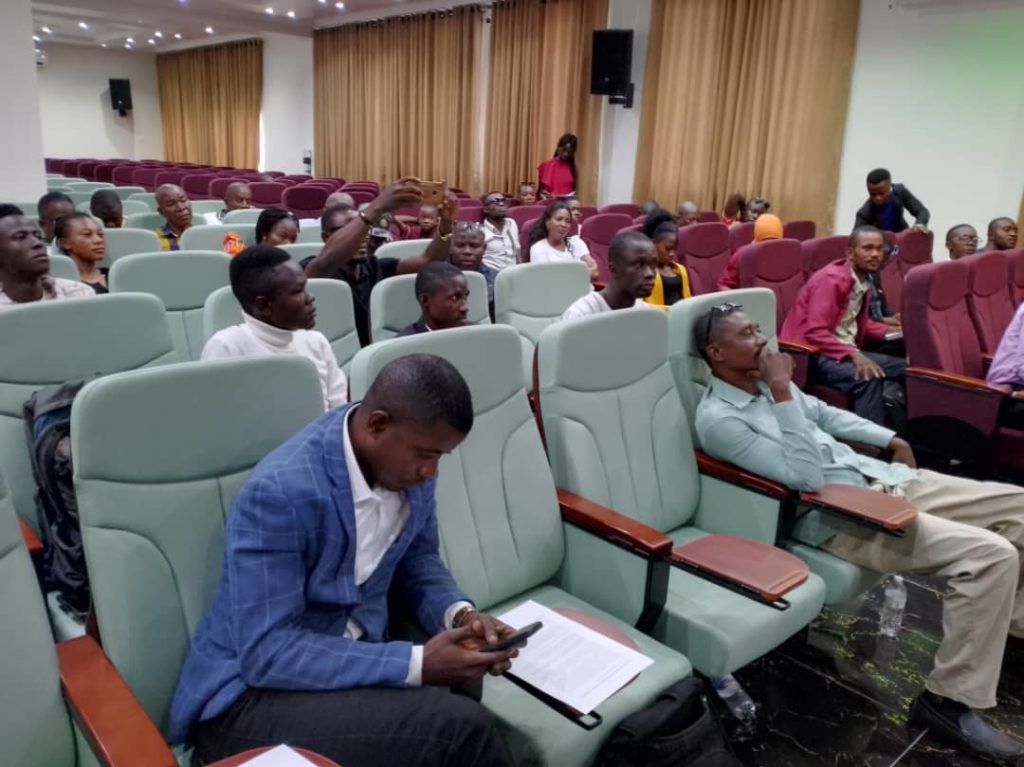 Some of the tools covered during the first day of the training were Artificial Intelligence (AI) generated contents, methods and skills involved in fact-checking, and where to access information, among others.
Mr said that election is about choices, decision making that gives the electorate the power to make a choice of their president and other elected representatives, based on the information they receive.
"If the people receive accurate information, they will be able to make accurate decision, but if they receive the wrong information, chances are that they will make the wrong decision and this has the tendency of hindering their development aspirations," he stated.
According to him, it is a global phenomenon that people are always trying to pollute the information environment for political gains, financial gains and many other reasons, which he said is posing serious threat to everyone.
Gadugah further noted that even though this training was designed to arm journalists to deal with information disorder during this election cycle, it's a life-long cue that they will use in their everyday practice as journalists to better inform the public.
For some of the beneficiaries, this is their first time to attend a training on fact checking. One of them, Melrose Ansumana, who reports for the Kenema-based Nyapoi Radio, was delighted for the opportunity, noting that it came at the right for her.
"With social media, sometimes we find it hard to report accurately, because everything is now on the social media," she said in an interview. "I am particularly happy for this training because it is going to help us in doing the right thing."
For Osman Hardy Jalloh, a news editor at Top Radio, also in Kenema, the training is important because it will equip journalists to fact-check their stories before publishing it.
"It is essential for journalists to be professional, credible, more so now that our country has less than forty days to the 2023 elections. Journalists have a very important role to play in the forthcoming elections. So I am expecting colleagues to take this knowledge into our newsrooms to help others have the same skills so that together we can educate the public," Jalloh, who also runs a social media based news outlet, SAH News Channel, said.