In the last one week, news about a certain learning institution allegedly selling fake degrees dominated public discussion forums in Sierra Leone.
The so-called Dominion Christian University, which was at the center of the discussion, was subjected to investigation by the police after some members of its management were detained for conducting an illegal convocation ceremony where they conferred fake degrees on some individuals. The institution allegedly received money from people in return for them to be conferred with degrees, including PhD.
Social media in particular was inundated with reports on the issue. A newspaper front page purported to have been published by the Daily Observer of Liberia, also known as Liberian Observer, one of the country's leading dailies, was shared on social media, both Facebook and Whatsapp, carrying the story as its lead. On the front page, dated 4th April, a photo of Sierra Leone's Police Chief, Inspector General Ambrose Sovula, was featured as one of the beneficiaries of fake degrees.
Findings
It turned out that no Liberian newspaper reported on the issue on that day. The Liberian Observer, which was said to have reported it, actually never did.
Our investigation further revealed that the real front page of the newspaper on that day, April 4th had no such story on Sierra Leone, as indicated below.
The fake front page headline reads: 'Fake doctorate degrees are for sale in Sierra Leone.'
The real front page headline of the Liberian Observer carries as lead: 'Poor Parenting contributes to spike in rape cases, VP Taylor says".
We authenticated our story by reviewing the front pages of the Liberian Observe via its official facebook page and its website.
We found out that there was no such story about fake degrees in Sierra Leone on the paper's website: https://www.liberianobserver.com/.
Conclusion
Our findings therefore show that the front page that was shared on social media carrying a story about the alleged fake degrees bought by the Sierra Leonean IGP was fake.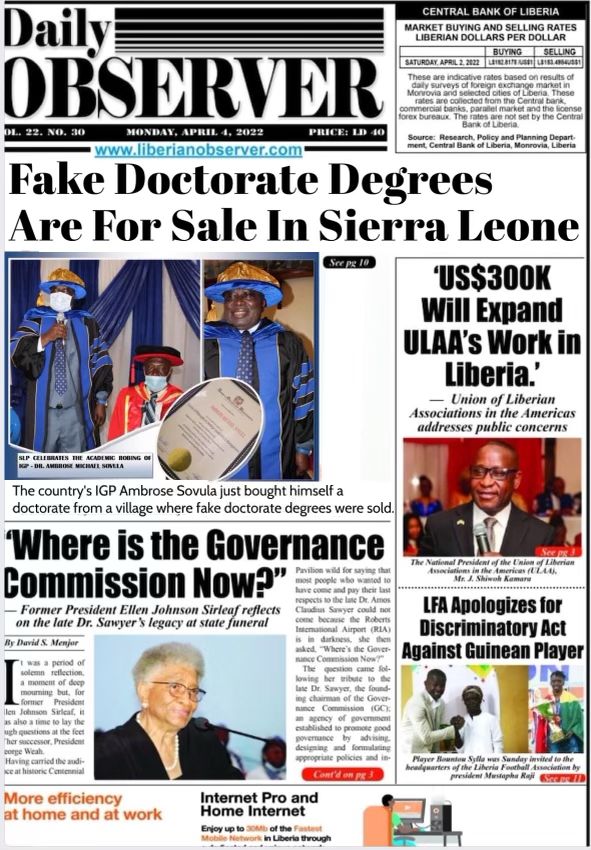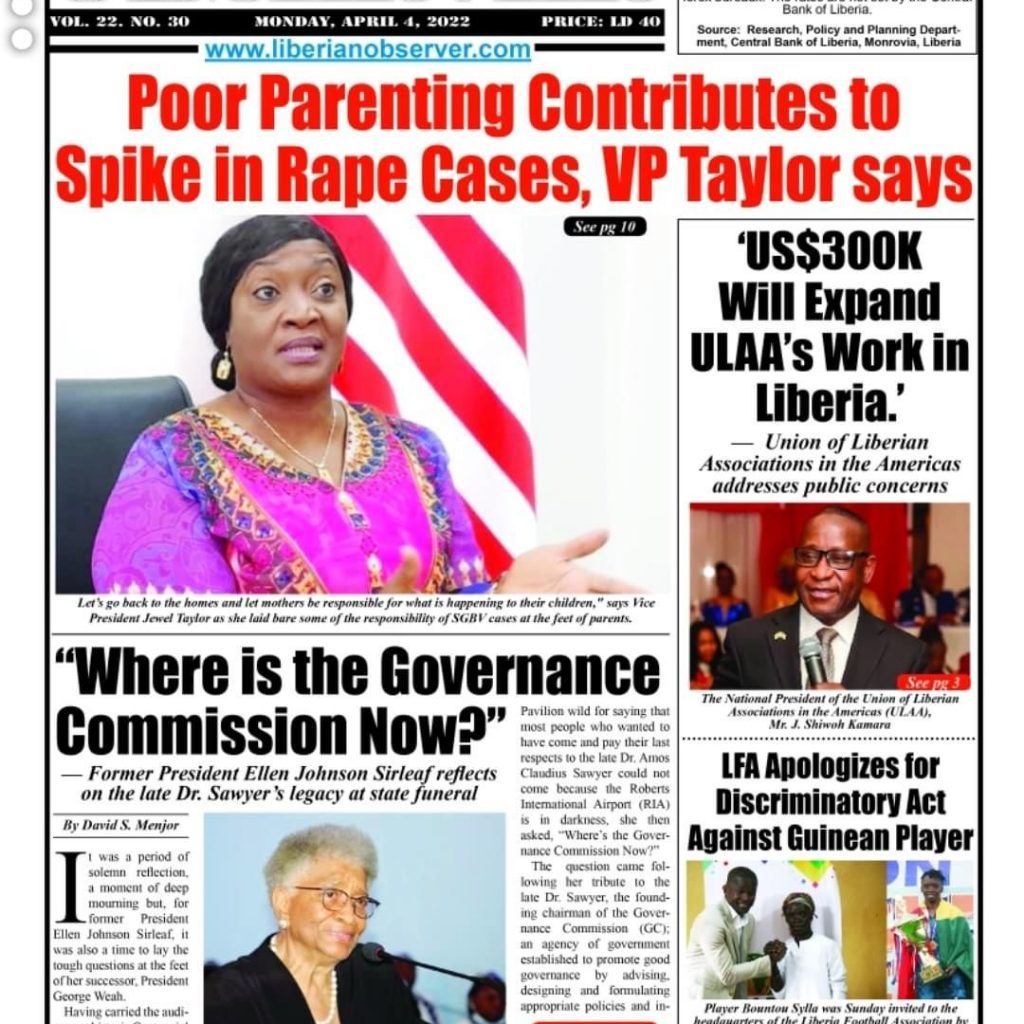 The real front page carried out by the Liberian Observer dated April 4th, 2022