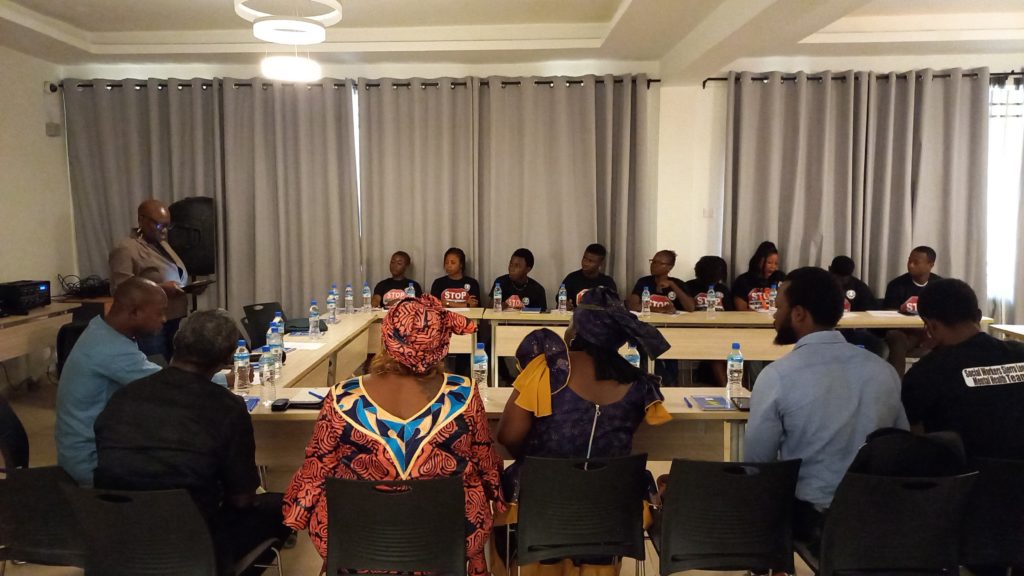 Social Workers Sierra Leone (SWSL) has launched a campaign against mental health stigma.
The organization, one of Sierra Leone's leading social work service providers, is seeking collaborate with relevant government agencies and other service providers to tackle what experts and campaigners say is a major driver of the suffering of people dealing with mental health disorders in the country.
The SWSL Mental Health Stigma initiative was unveiled on Friday, 3rd February, at a forum on the role of social workers in mental health settings.
Campaigners say stigma and discrimination are undermining progress in mental healthcare in Sierra Leone and they are calling for concerted efforts in addressing it.
The country has experienced several occasions in its recent history which have exposed the populace to mental health issues, notably its eleven years [1991-2002] civil war, for which drug abuse was identified as major contributing factor. Findings of a post-conflict survey by the Ministry of Health in 2002 represent the only available data on prevalence rate of mental health disorders in the population, with depression (4 percent), severe substance abuse (4 percent) and psychosis (2 percent) topping the list.
Since then, Sierra Leone has gone through series of other emergencies with devastating impact on the economic and social wellbeing of affected people, from the 2014-2016 West African Ebola epidemic to recurrent floodings and occasional mudslides, as well as the Covid-19 pandemic.
Despite having one of the oldest mental health treatment facilities in Africa, Sierra Leone has one of the poorest mental healthcare systems on the continent. Amid inadequate available treatments, many people who live with mental disorders are subjected to stigma and discrimination.
"One thing we have established is that society can make you feel good and society can also worsen your situation. Society can make you heal faster, and society can also undermine your wellness. And that is what stigma does," Hassan Koroma, SWSL's National Coordinator, said at the event hosted at the Swiss Hotel in Lumley in the west end of Freetown.
Koroma founded SWSL with the goal of promoting social work in a country where the profession receives little attention. The organization comprises mainly volunteer and students social workers who provide psychosocial counselling for individuals and communities in distress. It has responded to all major emergencies in the country since 2012.
Koroma said recognition of the role of social workers is important for proper training and support to enable them do their work effectively.
"The fight is how do we instrumentally position social workers in the front line, wherein our people will receive the right treatment," he said.
US-based Sierra Leonean social work mental health counselor, Victoria Cole, supported SWSL to host Friday's event; she said that discussing mental health is one way of addressing it, hence her desire to help create a platform for the engagement.
"Mental health is something most people don't want to talk about, because in most culture it is a taboo. And in a country like Sierra Leone, it is associated with a lot of stereotypes, like witchcraft and family curse," she said, adding: "In most cases, if someone says negative things about something, they stay away from it. Many people are staying away from mental health treatment because of the negative statements associated with it."
People living with mental health disorders in Sierra Leone face all sorts of difficulties, from physical abuse like being restricted in shackles, to starvation and homelessness.
SWSL runs the only free food supply for homeless people in the country – the Sunday Feeding Programme – which caters mainly for people living with mental health disorders. It provides psychosocial support and helps link those in need of professional attention to relevant service providers.
Mrs Cole had her first experience of the Sunday Feeding programme when she volunteered to distribute meals on New Year's day. She said she was impressed by the display of passion by the SWSL volunteers.
"Even with challenges, the social workers were passionate about finding solutions to the many obstacles they face in serving our brothers and sisters. Their knowledge in solving issues in stopping mental health stigma must be utilized," she stressed.
Last week's event brought together mental health experts, campaigners and officials from the Ministries of Health and Social Welfare.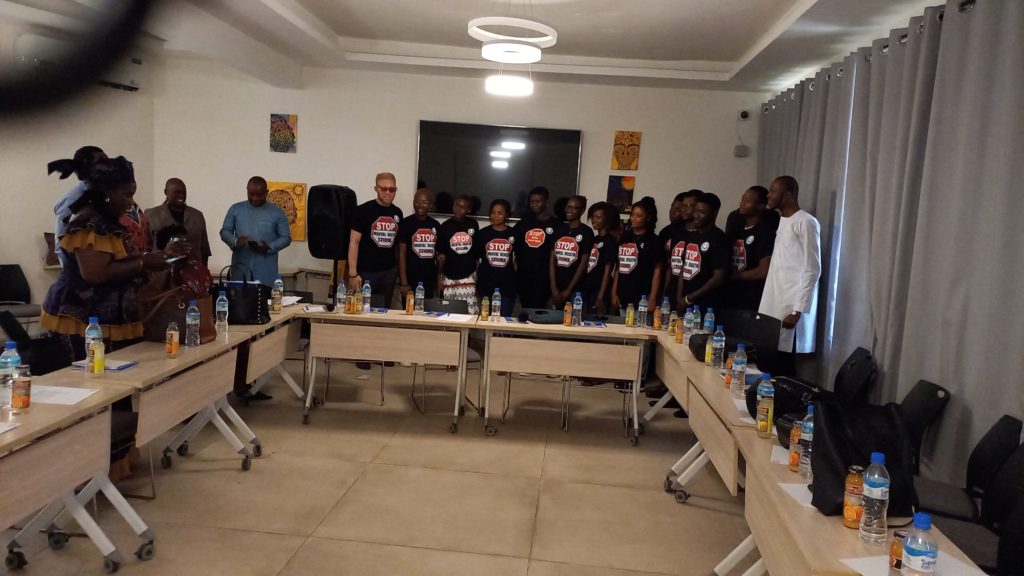 Campaigners are looking forward to the much anticipated review of the country's legislation on mental health – one of the oldest in the world. In force since 1902, the Lunacy Act is not only outdated, it also falls far short of addressing modern day issues of mental health, according to rights advocates.
The Ministry of Health however says that consultations are underway to review the piece of legislation.
The department specifically dedicated to mental health in the ministry – the Directorate of Non-Communicable Diseases and Mental Health – is only six years old. And most of the health facilities across the country only provide basic mental health related services.
Kadiatu Savage, a representative of the directorate, said that they were also on the verge of establishing the Mental Health Psychosocial Support Directorate, in further move to advance mental healthcare in the country.
The World Health Organization (WHO) has also been passionate about improving on mental healthcare in Sierra Leone. It has supported the country to develop and launch its first National Mental Health Policy and Strategic Plan in 2012. The plan identifies targets and sets clear guidelines for the delivery of mental health care and services and the adequate implementation of the national mental health policy.
Campaigners say while progress has been made, psychosocial support has been largely ignored. And they stress that if the country is to address mental health issues, social workers must be in the middle of the response efforts.
Ansumana Konneh, Coordinator of the Partnership and Compliance Unit in the Ministry of Social Welfare, supports this call, citing the need for a synergy between the medical and social models in addressing mental health.
"These days, we are stressing the intimation of mental health and psychosocial support (MHPSS). We don't talk about mental health in isolation. There is no way you will be able to address mental health issues without considering the social, cultural, political and other aspects of the condition," Konneh, who chaired the occasion, said.