By Amara Rogers in Pujehun
Faced with constant threat of insecurity and rising petty crime, the people of Pejeh Chiefdom in the southern Pujehun district have appealed for the deployment of police personnel.
The chiefdom authorities headed by Paramount Chief Sheku B. Koroma made the appeal through the Local Unit Commander (LUC) at a meeting on Friday January 6.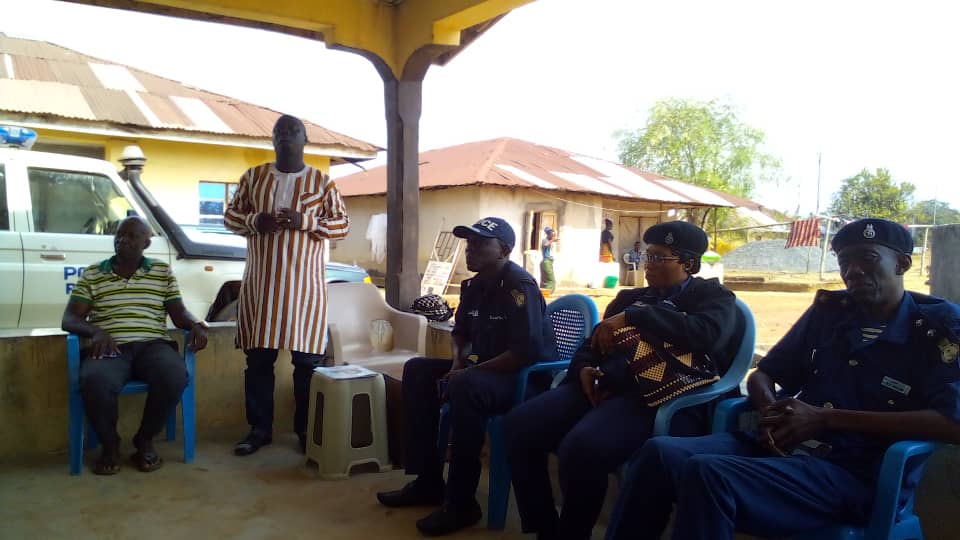 Pejeh is one of 14 chiefdoms in Pujehun and it's strategically located along the Bo-Jendema highway which links Sierra Leone to neighboring Liberia, making it an important chiefdom. The largely agrarian community produces rice and cassava, which form an important part of its economic activities. It is also a popular bypass for many travelers to the eastern regional headquarters town of Kenema.
But Pejeh is also a hotbed of crime and violence, which authorities say is holding back progress. The threat becomes especially prominent during elections.
Sierra Leone is scheduled to conduct general elections in June, when citizens will either renew President Julius Maada Bio's mandate for a second and final term or elect a new president.
For three years, Pejeh went without a Paramount Chief, after PC Koroma was forced into self-imposed exile following the disputed chieftaincy election in 2020. Violence broke out after supporters of his opponents in the contest rejected his victory, alleging rigging.
Rebellious youths wouldn't allow him to assume office, and his house was destroyed, forcing him to leave the chiefdom. He returned only last year and has been trying to consolidate his authority since. And security is an obviously very important matter for him.
Just late last year, the chiefdom authorities had their first taste of the prevailing insecurity when youths obstructed the convoy of President Julius Maada Bio. He was visiting Zimmi Makpele when the youths reportedly blocked vehicular movement in protest against the government's alleged inaction on the concerns of the chiefdom.
Riot broke out when security forces intervened.
A major threat of unrest currently hanging over Pejeh is the unresolved dispute emanating from the contest for the position of Chiefdom Youth Chairman.
With a population of about 900 people, Pejeh lies about 20 miles from the nearest police posts in Bandajuma and Potoru in Sowa and Barri chiefdoms, respectively.
"We might be aware that my Chiefdom remains as a hotspot for violence within the district and each of the police posts in the other chiefdoms sharing boundaries with us are over 15 to 20 miles away, hence we, as the Chiefdom authorities, have thought it necessary to request for police presence in order to punish law breakers" PC Koroma said at a meeting at the Court Barry in Futa, the Chiefdom headquarters of Pejeh.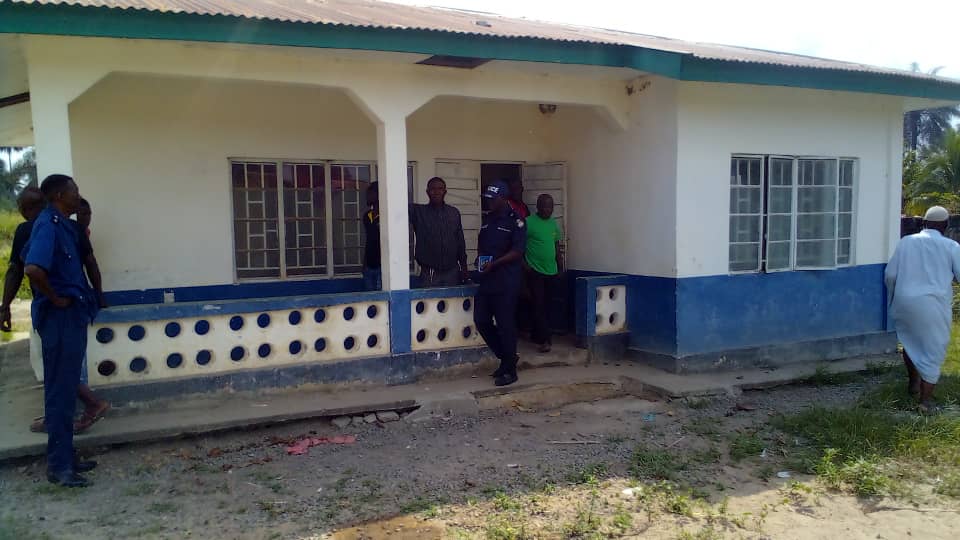 The authorities say they just want police presence in the chiefdom, even if it's just a police post. And they want this realized before the June polls. To demonstrate their seriousness about the project, they have identified structures the chiefdom has offered to serve as a temporary Police Post as well as accommodation for the personnel.
Superintendent Edward Abu Samura, the LUC of Pujehun, was accompanied to Friday's meeting by his Support, Operations and CRD/Information officers. He hailed the chiefdom authorities for the initiative, assuring them that he would forward their request to his superior for onward transmission to the Inspector General of Police.