By Abdul Brima
The signs of massive diamond mining operations- dusty roads, damaged landscapes, unreclaimed farmlands, muddy pits, and shabby homes- all tell a tale of exploitation and neglect in the Sierra Leonean chiefdom of Tankoro in Kono district east of the country.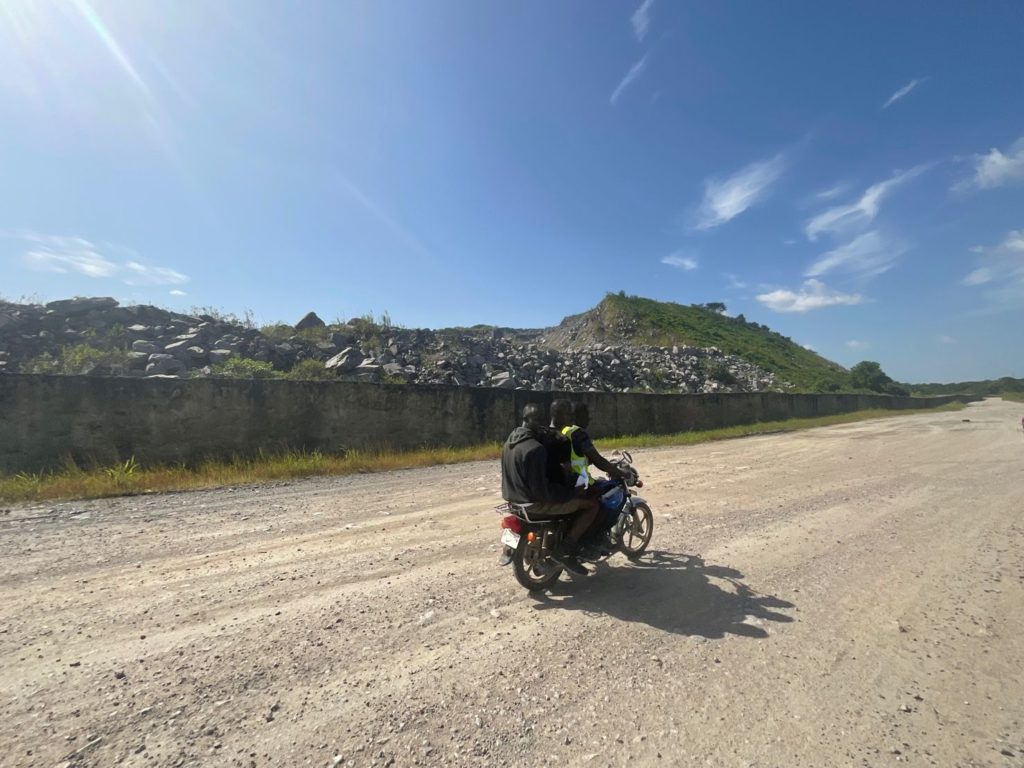 In this chiefdom, home to some 10,000 inhabitants, life has never been easy, but at least residents here had enough farmland to grow crops that took care of their needs. Cold water could always trickle down from nearby mountains to feed plants, and animals and to quench the thirst of its people.
But all these have changed. What used to be rich in natural vegetation and biodiversity is now wreckage of abandoned diamond mining pits. Today, Tankoro chiefdom lays bare and is perched on piles of earthworks surrounded by huge boulders buried beneath rubbles. Equally compromised is the peace and tranquility that hitherto typified this far-flung corner of West Africa, which is now rocked by violent confrontations and division over lands that disaffected locals say were taken from them without proper compensation.
"We grew crops, raised cattle, farmed our lands, and enjoyed the proceeds in peace. Now we cannot do these anymore. Our lands have been destroyed and our water sources polluted or covered by rubbles," says Chief Alex Aiah Gbondo, Area Chief of Benghazi community, a resettlement village built by Koidu Limited, one of the biggest diamond mining companies in Sierra Leone.
Over 10 years ago, Gbondo and his subjects were relocated to Benghazi to make way for expansion of Koidu Limited's mining area. But, he and his people are frustrated with how bad the mining activities have destroyed much of their environment. "The quality of the air we breathe and our water sources have been badly polluted. In the past three years, we have constantly experienced unusually low water tables and we think it is due to the underground drilling of the company that is drying up our waters," Chief Gbondo says.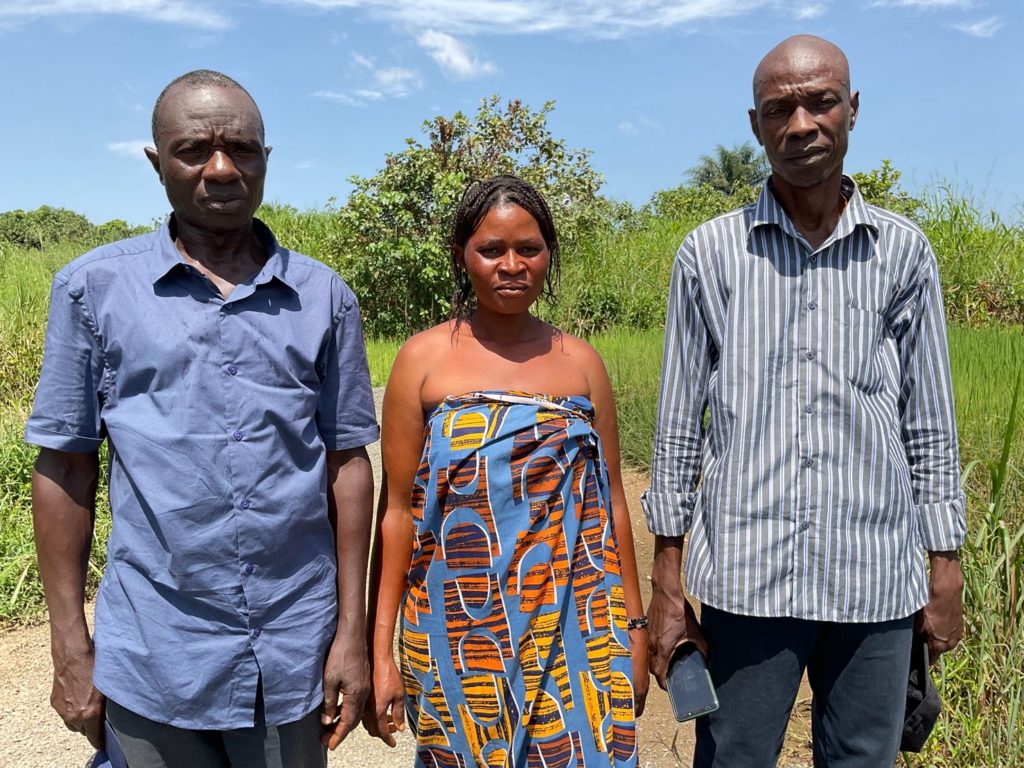 How it started
It all began in the early 2000s when Koidu Limited secured the rights to mine kimberlite diamonds with estimated market value of about $1.5 billion. Named after the town of Kimberley in South Africa, Kimberlite, an igneous rock, is the main host for diamonds. The mining method happens through an open-pit, called the big hole, and the Kimberlite occurs in the earth's crust in vertical structures known as kimberlite pipes.
Koidu Limited inherited an initial 25-year mining lease agreement that was signed in 1995 from the previous mineral rights holders. A mining review process in July 2008 allowed Koidu Limited to secure its first mining lease agreement with the Republic of Sierra Leone in September 2010. The term of the new mining lease was extended to 22 July 2030 and could be renewed for a further period of 15 years.
Located within the Tankoro chiefdom in Kono district, Koidu Limited is currently the largest mining company in Sierra Leone with 909 permanent employees, of which 78% are Sierra Leoneans. The company is operated through a complicated web of structures, with its parent company, Beny Steinmetz Group Resources (BSGR) owned by the controversial Israeli diamond tycoon Beny Steinmetz, who has been investigated by various European courts for alleged corruption-related offenses.
Displaced for Diamonds
Diamond was first discovered in Sierra Leone in the 1930s. Since its discovery, with an estimated market value of USD$6.7 billion, the gem has ironically been a course instead of a blessing. It is the cause of widespread misery, environmental destruction and suffering for the small West African country. One place in particular, Kono district, has nothing to show for its vast deposit of the mineral apart from shanty houses, degraded land, polluted rivers, displaced villagers and abandoned mining pits full of muddy waters.
Since Koidu Limited took charge of the mines in Tankoro chiefdom, its operations have been tainted by allegations of human rights violations, displacement of communities, land grabbing, forceful eviction and resettlement crisis. The rights group, Transparency International, says that hundreds of residents have been evicted from their homes to make way for the expanding diamond mine. The organization reports that while some families were included in the company's resettlement programme, many were left homeless and destitute.
Even those who were relocated have since complained of unmet promises of modern housing with running water, schools, health facilities, and other recreational centers. Koidu Limited itself has experienced several challenges in managing the impacts of its operations on host communities. Their worries have been compounded by the need to maintain security, access control, and a safe working environment in line with international norms for the diamond industry.
In both 2007 and 2012, community protests against the company degenerated into violent confrontations with security agents allegedly firing live bullets into the protesting crowd. A government inquiry into the incident led to the establishment of the Jenkins-Johnston Commission, which came out with strong recommendations included in a government White Paper. The commission found, among other things, that the major causes for the deadly confrontation was relocation and resettlement, forced evacuation before blasting, and lack of community benefits.
An increase in the company's blast meant that nearby communities had to be relocated to some 500 meters beyond the final pit perimeter for safety. In line with the blueprint established for the resettlement of those within the mining lease area, Koidu Limited commenced a resettlement programme back in 2012 and had initially committed to constructing 880 houses. Some 622 houses have been completed already but 258 more remain, which the company was to complete last year.
Environmental cost
In the last two decades, the effects of climate change have clearly been visible in Sierra Leone with unusual rainfall patterns, rising sea levels, rising temperatures, and heat waves, all having
a telling impact on farming and livelihoods. Migration from villages to city centers has increased because of changing weather patterns that affect the growth of some crops in rural areas. The massive deforestation of reserved bushlands and other natural vegetation by large-scale mining activities clogs-up waterways and drives erosion.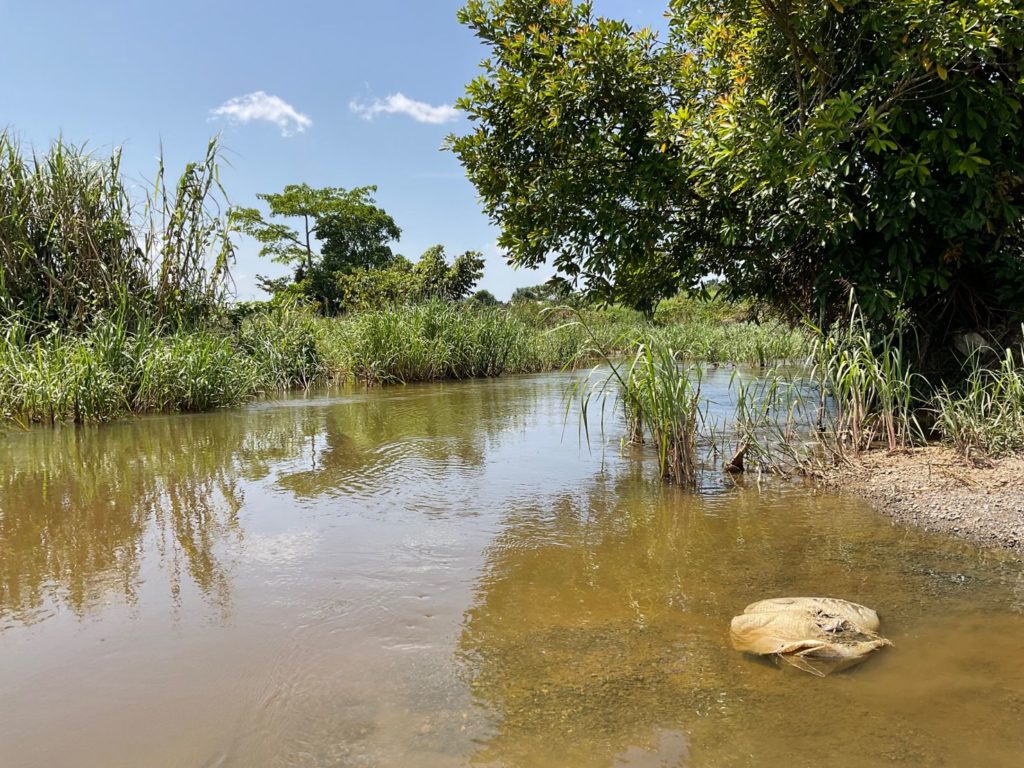 Relocation of communities also aggravates climate change as homes are built on reclaimed farmlands with cheap materials that offer little protection against stronger storms, erosion and higher temperatures. This leaves communities struggling to adapt in the face of adverse weather conditions. In Tankoro chiefdom, nearby residents at the mining site of Koidu Limited have also complained of dumping of toxic waste, and noise pollution.
A major driver of extreme climatic conditions is human activities, says Dr. Raymond Johnson, lecturer at the Institute of Marine Biology and Oceanography at Fourah Bay College University of Sierra Leone. Johnson believes that unchecked mining activities are hazardous to the environment as they destroy natural vegetation and drive erosion. This increases the vulnerability of fragile communities to unusual rainfall patterns and crop productivity.
"Vegetation covers provide natural protection against extreme weather. These vegetation are subjected to exploitation by mining companies without replacement," Johnson explains.
He warns that when the rate of exploitation surpasses that of rejuvenation, it will lead to destruction. Johnson thinks that more needs to be done. "Farmers need to be protected against abuse and governments have to take responsibility for this."
A native of Kono, Alex Komba Fomba, runs a small human rights organization called Youth Empowerment for Advocacy in Koidu, the district headquarters town of Kono. He is distraught
that much has been taken away from their communities but less is given back.
"It feels like a hopeless situation," he says. Leaning on a dusty wall, Fomba points to a river at the foot of the village called River Mia. Mia used to stretch far and wide, but mining activities over the years have squeezed the river narrow and forced it to dry up.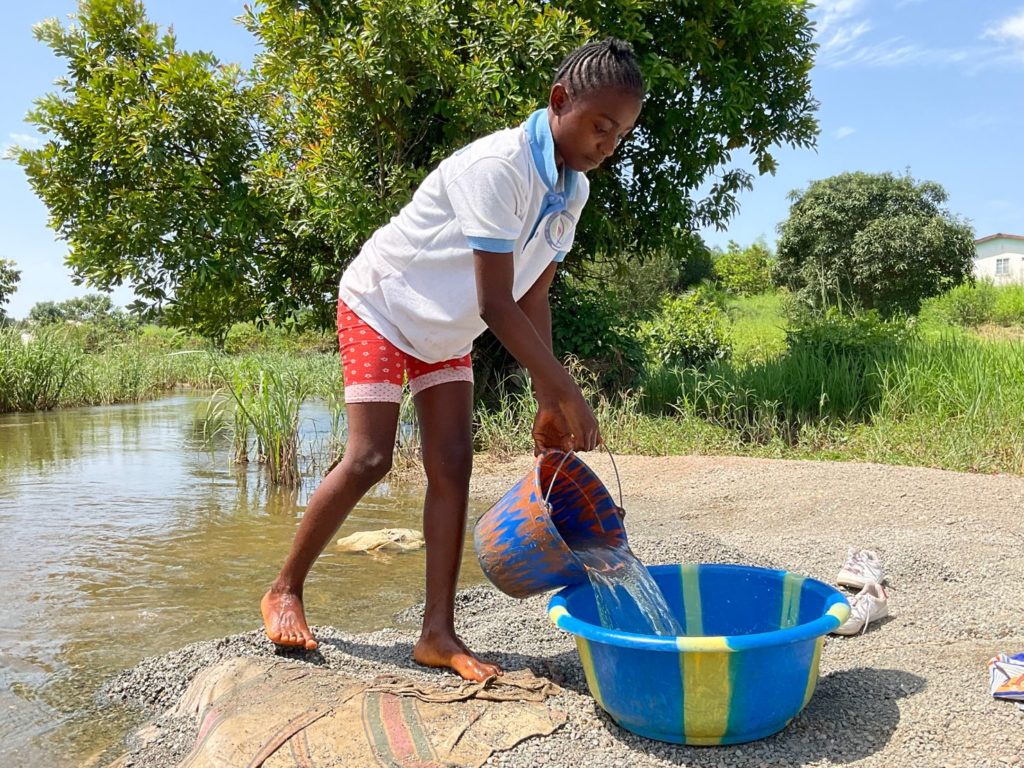 Thousands of people in villages around Tankoro depend on this river for different uses, Fomba
explains. Today, he says, the mining operations have rendered it almost useless. "It is the women and children who bear the effects of these problems. Without water to feed their backyard gardens, the livelihoods of many families have been plunged into jeopardy," he notes.
"Sometimes we have to wait a day or two before we can get water from the taps," cries out Aminata Komba, another resident of Benghazi. She says the mining operations are depriving them of their right to clean and safe drinking water. "We had enough water in our previous communities. We could feed our crops and sell the harvest; the proceeds we used to take care of our families."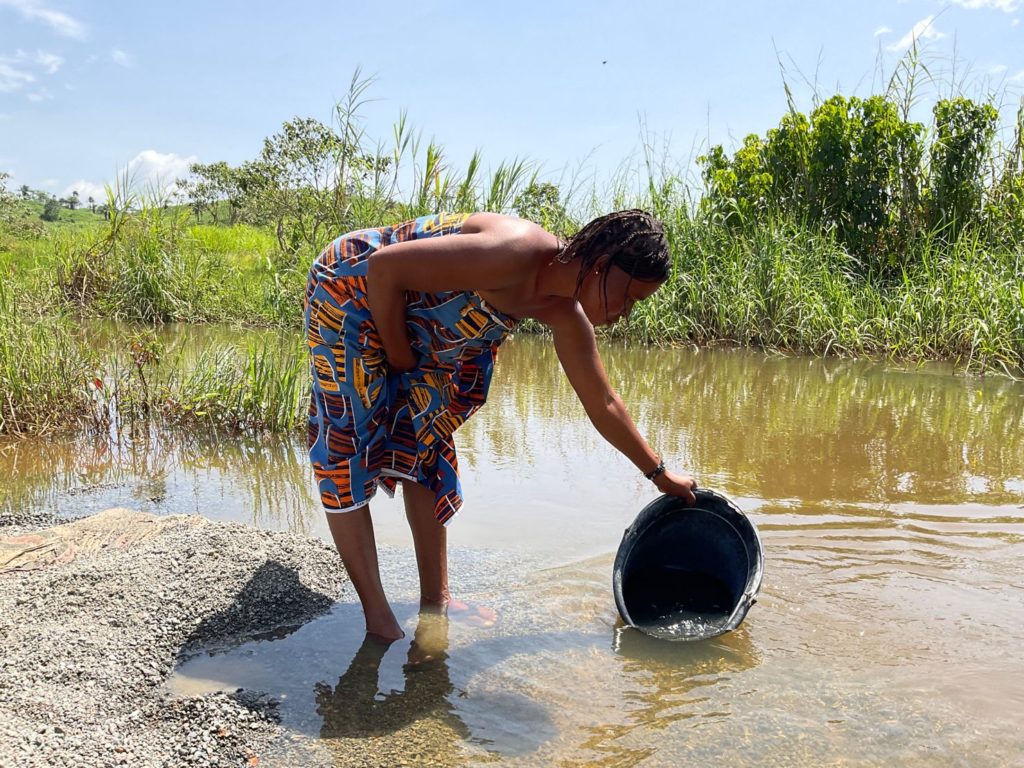 Aminata says that since they relocated over 10 years ago, the situation has never been the same.
"Sometimes we pile up dirty clothes for weeks because we can't get water to launder them. Our kids go to school dirty because they have no water. We are really suffering," she concludes.
Company keeps mum
Koidu Limited was approached for comment on these allegations but its official referred the reporter to the company's website instead. Information on its website says that the company did undergo an Environmental and Social Impact Assessment (ESIA), conducted by Digby Wells, one of the largest environmental consulting firms in Africa focusing on the resources sector.
An environmental impact assessment (EIA) license was issued by Sierra Leone's Environment Protection Department (EPA) prior to the commencement of operations in 2003. The EIA license is a key requirement companies must have before commencing operations. It guarantees community safety from pollutants like geochemical, health hazards and other environmental problems. The license also seeks to protect watersheds, biodiversity and natural ecosystems.
But even with this, residents have continued to complain of potential health implications in addition to the water problems. The frequent blasting by the company, for instance, leaves thick dust hovering in the air which locals say causes them various health risks including skin rashes, headaches, burning sensation in their eyes, high blood pressure and respiratory concerns.
New Land Right Laws Give A Glimmer of Hope
An estimated 20% of Sierra Leone's arable land has been leased out to foreign companies either for mining, large-scale agriculture, or for other ventures. However, negotiations for these lands are often limited between investors, the central government, and the local chiefdom authorities.
If community members are involved at all, the negotiation processes are always fraught with serious power imbalances that undermine the already weak regulations in existence. Over the years, the impact on the ground has been devastating both from a human security perspective and from an environmental protection point of view.
But the passing of two new Land Rights Laws this year gives locals a glimmer of hope. Among other things, the Customary Land Rights and National Land Commission Acts guarantee local
communities the right to Free Prior and Informed Consent (FPIC) over all industrial projects on their lands. All industrial development, including timber, mining, agribusiness in old-growth forests, and other ecologically sensitive areas will be banned. A public environment license condition will be incorporated into the bidding of legal agreements between communities and companies in addition to 30% representation of women in community land administration.
According to Fomba, the human rights advocate, these laws now mean that "local communities will have a seat at the negotiations table. Since the people will now be part of the negotiation process, companies will not miss out on vital community insights on the terms and conditions that will be of benefit for affected landowners." But some observers remain critical even with the new laws in place.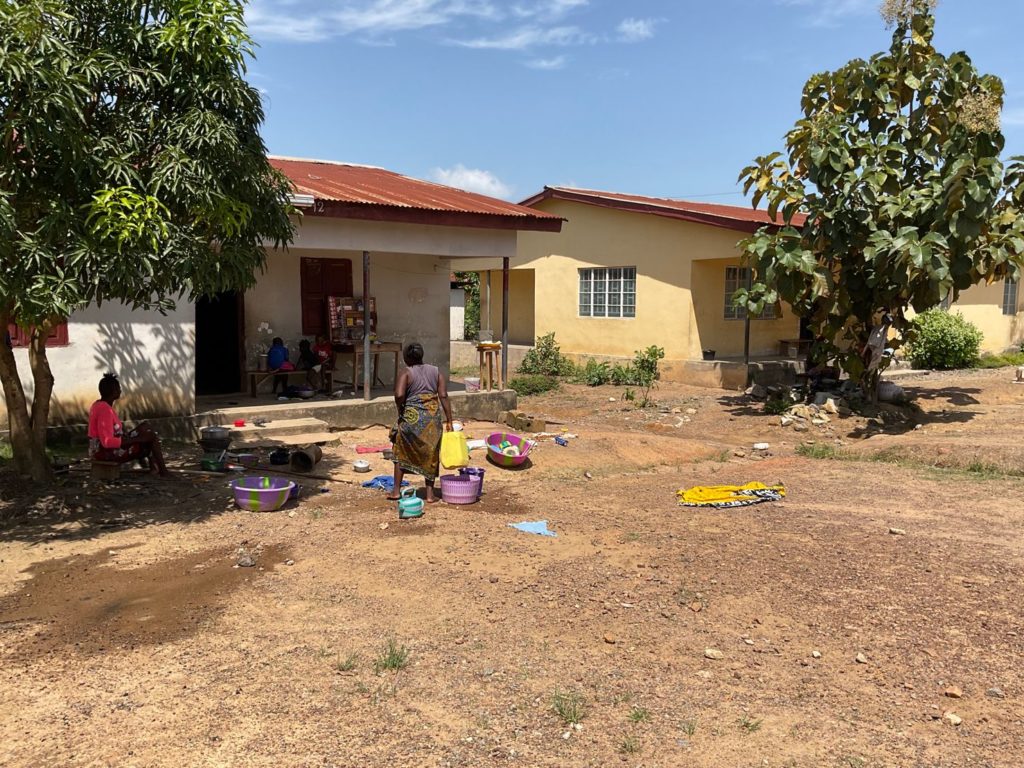 Government reacts 
But the Acting Director at the Ministry of Environment, Edward Pieh Bendu, is sure that the government is on the right track to respond to the aforementioned challenges. He believes that structures are now available to ensure checks and balances and to hold companies accountable.
"Our economy is dependent on natural resources and fragile ecosystems, which are already experiencing erratic weather patterns and rising temperatures. We are currently experiencing seasonal floods, water shortages, low crop yields and mudslides. All these have a telling impact on livelihoods and human security," Bendu explains.
We are aware of these challenges and that is why our government has embarked on reforesting over 7,000 hectares of degraded land and mangroves through a national tree-planting project. The project is expected to plant 5,000,000 trees and already, 1.1 million trees have been planted.
Bendu notes that his government is also working with other agencies and international partners to implement the country's Nationally Determined Contributions, which are core to the Paris Agreement, and National Adaptation Plan (NAP) as necessary measures to minimize further damage.
"With the effective implementation of our National adaptation Plan (NAP), we hope to reduce our vulnerability by half by 2030 through increased risk awareness, improved regulatory compliance, increased institutional capacity, and an integrated approach to addressing adaptation in development policy and programs across climate-sensitive sectors and scales," he concludes.
With additional reporting from Emile Tekuyama in Kono
This report was completed as part of the Center for Journalism Innovation and Development's 2022 Climate Change Media Fellowship in West Africa with funding support from the Center for Investigative Journalism's Open Climate Reporting Initiative (OCRI).