In early October, the Pujehun District Council issued a statement decrying a sharp rise in crime within the district. It followed a string of incidents involving youths engaged in criminal activities, from petty theft to armed robbery and dealing in prohibited substances.
The perpetrators appear to target every facet of society, from public to private, according to the statement and reports. Even poor patients in hospitals were not spared. The situation, according to stakeholders, highlights the effect of youth unemployment on security in the district.
Data from the police indicates that most of those involved in the commission of crime in Pujehun are unemployed youths, according to Assistant Inspector John Kenawa Squire, Head of Media and Community Relations at the Pujehun Police Station.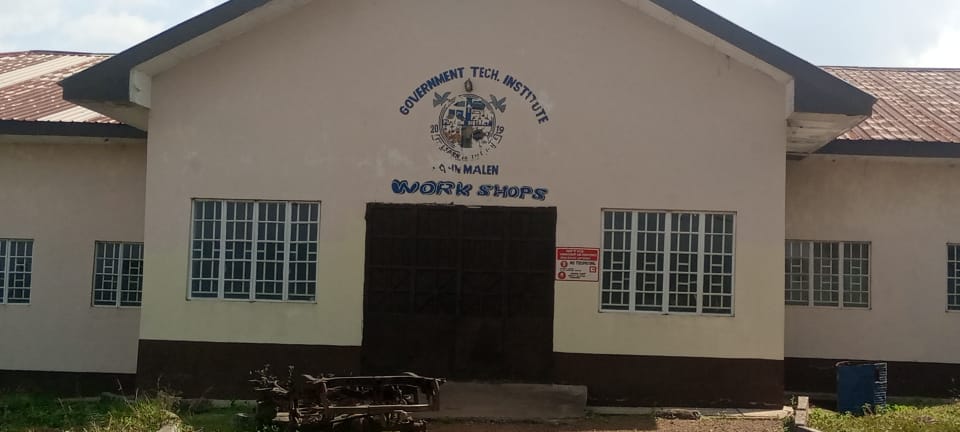 A considerable chunk of Sierra Leone's population, over 39 percent, comprises the youth, according to the 2015 Population and Housing Census. And data from the International Organization for Migration (IOM) show that about 60 percent of these are unemployed.
There are many of these unemployed youths in towns and cities across Sierra Leone, like in Pujehun, where they are found passing time at Attaya Bases or around gambling centers. They mainly discuss football and politics.
But according to some of these youths, it's not their wish to be unemployed. They blame it on lack of opportunities, for which they hold the political establishment responsible.
Pujehun is one of the most underdeveloped districts in Sierra Leone, with very little job opportunities. Yet it is home to a large number of influential politicians who have served in top government positions, including in the present administration of President Julius Maada Bio.
The district is considered as a stranglehold of the governing Sierra Leone People's Party (SLPP), which, prior to its election to power in 2018, warned of a "youthquake of unskilled, underemployed and unemployed youth roaming the streets".
A catchphrase of the administration has been human capital development. And it prides itself for its investment in creating opportunities for the youth. But in Pujehun, the picture is different.
Many of the youths lament the fact that officials who hail from their district have failed to use their influence to attract development home and provide job opportunities for them.
Commercial motor bike rider Abu Bakar Barrie said politicians in Pujehun only know how to use the youths to cause trouble in support of their political goals.
"With all the several appointments from this district, the youths were never considered. They (politicians) only care about themselves and their immediate family members," said Barrie, who is based in Gobaru.
"Soon, they'll start coming to us again to continue their lies, but some of us have learnt our lessons," he added, referring to the upcoming elections slated for June 2023.
For some other people, like Joseph Hindowa, being unemployed for a long time has come at a huge cost. He says his marriage broke because his wife could no longer bear the difficulty of running a family with no regular source of income. 
"If you are not a member of their political parties or their families, they will not give you job," Joseph, 27, told ManoReporters at the Unity In Diversity Attaya Base in Pujehun Town.
"This is why most of our friends are involved in crime. What is happening to us is very unfair. This was not why we voted for them," he added.
Another disappointed youth, Dauda Koroma, lamented that they are now even chased away by the very people they were shouting for during elections.
"Anytime they come around, when we go closer to them, they'll chase us away. These are the same people who were asking for our support and votes," he said.
While the general feeling is that the government is responsible for the situation of joblessness, some other people blame it partly on the youths themselves, for failing to take advantage of opportunities due to a general lack of skills.
In 2019, the government established Technical, Vocational and Educational Training (TVET) institutions across the country. The following year, it secured funding from the World Bank through a project titled Skills Development Funds (SDF), which was meant to fund tuition and other related basic needs for youths to undergo various skills straining. Six hundred young people in each of the country's 16 districts were shortlisted for a three-year training programme.
Authorities in Pujehun say despite the training being offered free of cost, only few people were willing to enroll.
The Government Technical Institute (GTI) in Sahn Malen and the Growth Center in Pujehun Town are two of the beneficiary institutions of the SDF project in the district. Solomon Massaquoi, Head of the Growth Center, said the project is a golden opportunity for young people.
"If the youths are ready to embrace change, the SDF project will be a perfect opportunity to bring that change," he said.
Chapter 5, paragraph 62 of page 355 of the Truth and Reconciliation Commission states that youths instigated horrific atrocities by collaborating with the various factions involved in Sierra Leone's 11-year civil war. It notes that youths were often the first residents to be sought out for information or local knowledge when a particular faction took charge of a community.
Moreover, paragraph 64 of the same chapter also notes that instead of alleviating the neglect of and marginalization believed to be the prime causes of the war, the conflict actually compounded the problems faced by the youths and had entirely negative consequences on their development as many of them were left disillusioned or frustrated.
Isaac Sundifu Koroma, a member of the Pujehun District Human Rights Committee, said even though successive governments have been slow to implement the TRC recommendations, which he believes hold the solution to the problems facing the youth, there have been a display of political will, which must be fully exploited.
Koroma however noted that it is true that government has been dragging its feet in fulfilling job promises, but he stressed that lack of motivation from the youths themselves is a reason why many of them are suffering.
"There's no where in the world that government will create jobs for all its citizens. Jobs are created more by the private sector and individuals," he told ManoReporters.
He added: "The very youths in Pujehun are seen at [Attaya] Bases everyday, throughout the week, engaging in baseless discussions. They need to be productive. That's the only way to success. It is not possible to seat at Attaya grounds, thinking that the government is coming to supply you money. You have to work hard. That's what our young guys need to know."
Koroma also admitted that politicians are to blame in part for the state of underdevelopment of the district, describing as shame the fact that politicians who hail from Pujehun are not doing much to develop it.
"With all the monies they're making, they're investing it elsewhere, which is not benefiting their own people. That is sad," he said.
At the border between Pujehun Town and Gobaru is located the youth run car wash center. Apparently, it's the only project the Ministry of Youths can boast of as its investment for the youths in the district. But it's half completed, almost like an abandoned initiative. Alusine Fullah, who heads the center, said they have been working there since 2014. He and his boys fetch water from the nearby Makibie River to wash vehicles, he said, noting that the distance they cover to get the water makes the job difficult.
The building was erected as part of the government's Youths in Carwash project, one of several initiatives being implemented nationwide as job creation for the youths. Its completion would have seen its operations modernized, with the installation of a machine that can pump water from a borehole.
Abdul Rahman Daramy, District Youth Officer in the Ministry of Youth Affairs, told ManoReporters that the Ministry had procured a machine for the car wash which he believed was already operational.
"Several youths are now engaged in that very project and they're getting their daily sustenance there," he said, noting that the ministry's role is "to supervise the income being generated from that car wash machine so that we can use it to embark on other projects that will be beneficial to young people."
But on the ground, there is no indication that the machine was ever installed.
Alusine, the center manager, summarises the true state of the facility as attested to by ManoReporters: "They just built this structure last year. As you can see, grass is taking over the building. They have not finished it and there is no machine to wash the cars," he lamented, noting that they have made repeated appeals to the youth ministry and other stakeholders for them to complete the project.
"Our appeals seem to have fallen on deaf ears," he said.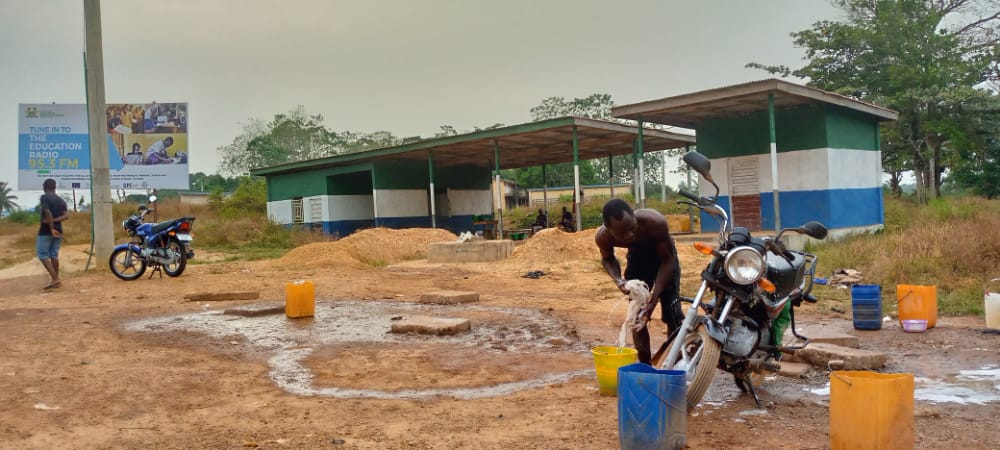 Daramy however admitted that the government was yet to disburse allocations for youth programmes in the district for 2022, which he said has held back progress in the implementation of their projects.
"This is why we are challenged in terms of embarking on projects for the youths of Pujehun, but we're doing everything possible to get them engaged in something beneficial for them and their families," he said.
"It is sad and unfortunate to hear that the young people are saying that we, the Youth Ministry, is not doing anything to address their needs, but we can understand their frustrations."
This report was done as part of a fellowship supported by the Africa Transitional Justice Legacy Fund in collaboration with the Media Coordinating Group.