Jeneba Kamara and her family are still struggling to cope in their new home in Saahun Village, about a year since they were forced to relocate from nearby Gombahun.
The family of four – father, mother and two kids – left Gombahun to escape "shame" after their daughter was raped by an elderly member of the community. Fellow villagers, including their own relatives, stigmatized and discriminated against the family, Jeneba said.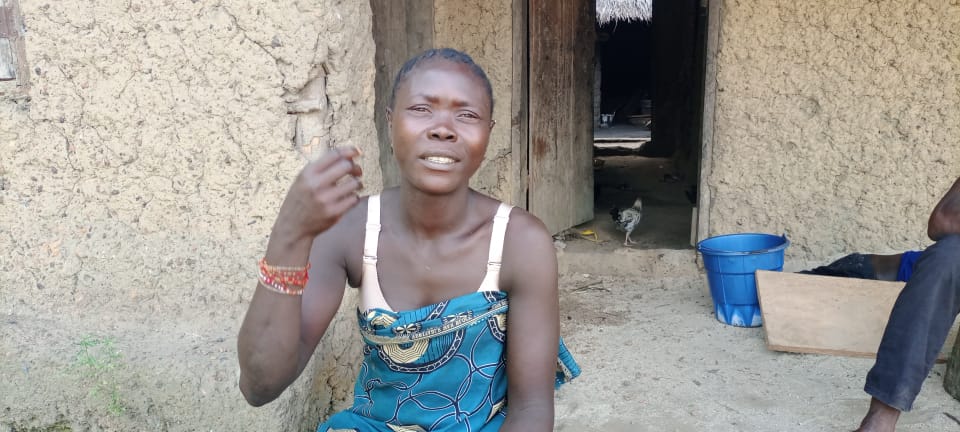 Saahun is in Malen Chiefdom and it is located over two miles from Gombahun, which is in Kpanga Chiefdom.
"My husband and I were in deep shame. Sometimes we could not even come out of our house during the day because of the shame Kennie Morie brought upon us," the mother of two lamented.
"We had no choice but to leave the village because the people were now calling us shameful names," she added.
Kennie Morie is the 55-year-old man (at the time of committing the offence) who raped the child in early 2021. The victim, six at the time, had been left in the care of Mr Morie while her parents went to the farm.
Even though justice was served in the matter, as Morie was convicted and sentenced to 75 years in prison by the High Court in Pujehun, Jeneba said her daughter didn't receive adequate support to deal with the trauma.
"Now my daughter suffers different kinds of pains all over her body because of what that evil man did to her. I am very worried for the health of my daughter because of the complications she is experiencing," she told ManoReporters.
Jeneba is just one of many parents here in this southern district of Sierra Leone who have been traumatized by the sexual abuse of their children.
Sexual and Gender Based Violence (SGBV) is at an epidemic proportion in the country, and Pujehun is one of the districts with the highest number of reported cases annually. Most rape cases in the country involve underage victims, who are abused by people close to them, people they trust, according to official data and campaigners.
And for many of these victims, as if the trauma of the assault they experience isn't enough, they also have to deal with punishment stemming from socio-cultural standards imposed by society.
In some rural communities, rape is considered a shame, especially when the perpetrator is the victim's relative. The Kamara family said they were blamed for failing to protect the child.
Musa Moriba had to transfer his daughter to Bo, 44 miles from their home in Gardohun Village in Malen Chiefdom, to escape constant taunting from her peers. The girl was raped at age 14 by her primary school teacher. The 45-year-old rapist was subsequently jailed for 16 years.
But the girl was shunned by her colleagues, for daring to report the matter, according to her father.
"'Don't come near us, you Fatima Bio's daughter.' That was how her colleagues spoke to her," Mr Moriba said, recalling her daughter almost always crying as a result.
The girl stopped going to school and her father said she became ill from a sickness she still hasn't recovered.
"We had to transfer the child to Bo, for her to continue her education," he said.
The Moriba family's case became famous due to the alleged attempt by the Family Support Unit (FSU) of the Sierra Leone Police (SLP) to kill it due to bribery. The police denied the allegation.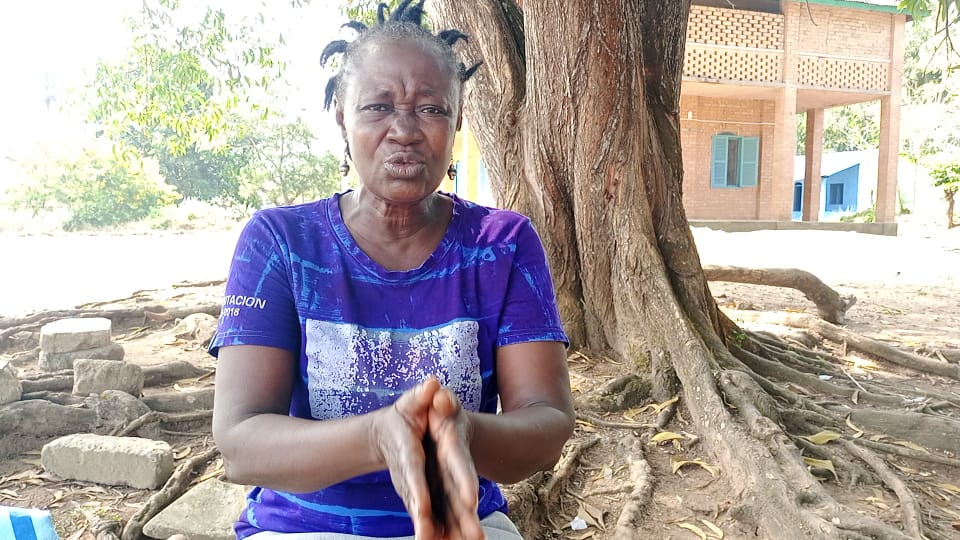 Catherine Bureh, Coordinator of the 5050 Group in Pujehun. Campaigners like her say despite progress in efforts being done by government, the fight against SGBV is still been heled back by lack of cooperation, including by law enforcement officers. Photo credit, Brima Sannoh, ManoReporters, December 18, 2022.
The Sierra Leone government in 2019 declared rape a national emergency, after a huge spike in cases. The country subsequently amended its sexual offences law and toughened punishment for offenders, among others.
The current law gives judges the power to sentence perpetrators from a minimum of 15 years jail term to life imprisonment. In the previous law, 15 years was the maximum sentence.
The government also adopted several other measures, including the opening of a model sexual offences court, to expedite trial of SGBV cases. It also said it established One-Stop Centers in some districts, to provide medical and psychosocial services for victims and survivors.
Despite all these efforts, SGBV cases continue to rise. The latest data from the Rainbo Initiative, which empowers communities in the fight against SGBV, indicates that 2, 966 cases were reported in 2021. The Rainbo Initiative has presence in only four districts and the capital Freetown, out of the country's 16 districts.
The One-Stop Centers were established in July 2020, and Pujehun was one of six districts, including Moyamba, Port Loko, Koinadugu, Kailahun and Freetown [Western Area], where it was piloted.
Florence Sandy, Manager of the Center in Pujehun, told ManoReporters that they have recorded 256 cases since then. This year alone, she noted, they had recorded 78 cases as at the time of this interview in mid-December.
According to Sandy, majority of the victims are teenage girls between the ages of 13 and 17, noting that some were found to be pregnant after been sexually abused, while others tested positive for sexually transmitted diseases like HIV/AIDS.
Efforts against SGBV in Sierra Leone have been largely frustrated by interference from local authorities into investigations, in spite of provisions in the law frowning at such.
"They are always trying to prevent their subjects from facing justice each time one of them abuse young girls. This is what is making this fight very difficult to win," said Ms Sandy. She is however happy that cases that make it to court get speedy trial and justice is seen to be served.
According to her data, 35 out of the 256 perpetrators of the reported cases were successfully tried and convicted, while several others went into hiding. Some were acquitted and discharged for various reasons, including lack of evidence, she said.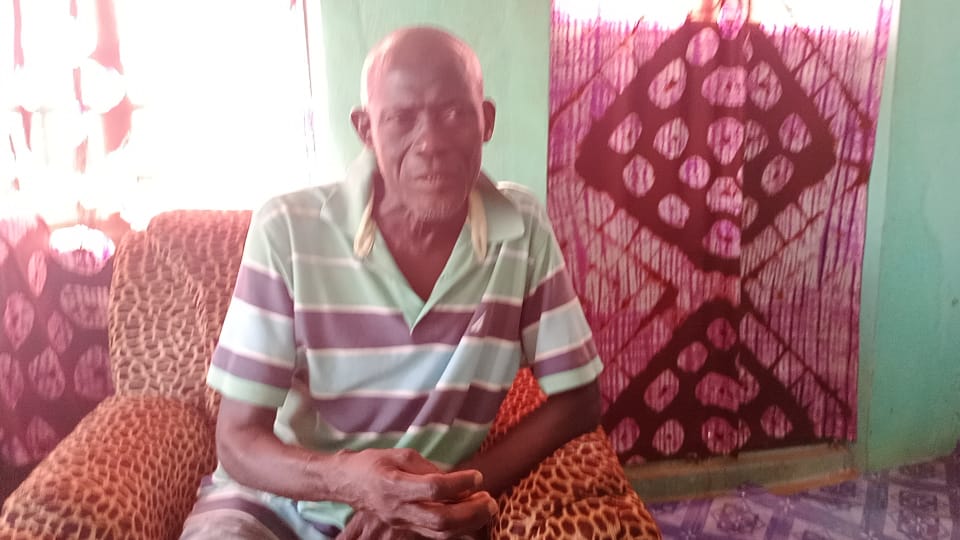 Sowa and Makpele are two chiefdoms recording some of the highest number of SGBV cases in the district. The Paramount Chiefs – Lahai Sowa of Sowa Chiefdom and Mustapha Tarmu of Makpele Chiefdom – told ManoReporters that they'd warned their sub-chiefs and peoples in general to desist from settling SGBV matters out of court.
"We all discussed it and agreed in a meeting that sexual and gender-based violence cases must be immediately transferred to the police anytime cases are reported to us," said PC Tarmu.
Campaigners say SGBV is a legacy of Sierra Leone's civil war. Chapter 3, paragraph 3 of the post-war Truth and Reconciliation Commission (TRC) report highlights how women and girls were raped and some forced into sexual slavery, among other acts of sexual violence.
A report by the US-based NGO, Physician for Human Rights, revealed that as many as 257, 000 women and girls were sexually violated in the course of the 11-year (1991-2002) long war by the various warring sides, especially the Revolutionary United Front (RUF) rebels.
The TRC recommended that the government should develop robust accountability mechanisms for those who perpetrated SGBV crimes as necessary part of the evolution, in order to ensure that women are never again dehumanized the moment the rules of society breaks down.
Rights campaigners say while successive governments have done a lot in terms of efforts to address the TRC recommendations relating to victims and survivors of sexual abuse, the structures relevant in their implementation, like those concerning the police, pose major challenge.
Catherine Bureh, District Coordinator for the civil society group 50/50, said that failure of family members to report cases is also a problem, and she attributed it to fears of reprisal by the perpetrators, their families and their supporters.
Ms Bureh said the police too add to the problem by allegedly conniving with accused to destroy evidence.
"We have evidence of police officers in this district who have joined family members of perpetrators to compromise cases for reasons best known to them. That is wickedness to the victim, very unfair and unprofessional on the part of the law enforcement body," she said.
"As advocates, we will continue to raise our voices against some of those unfortunate acts which are contributing to the destruction of young girls," she said.
The FSU declined our request for response to allegations directed at it.
This report was done as part of a fellowship supported by the Africa Transitional Justice Legacy Fund in collaboration with the Media Coordinating Group.